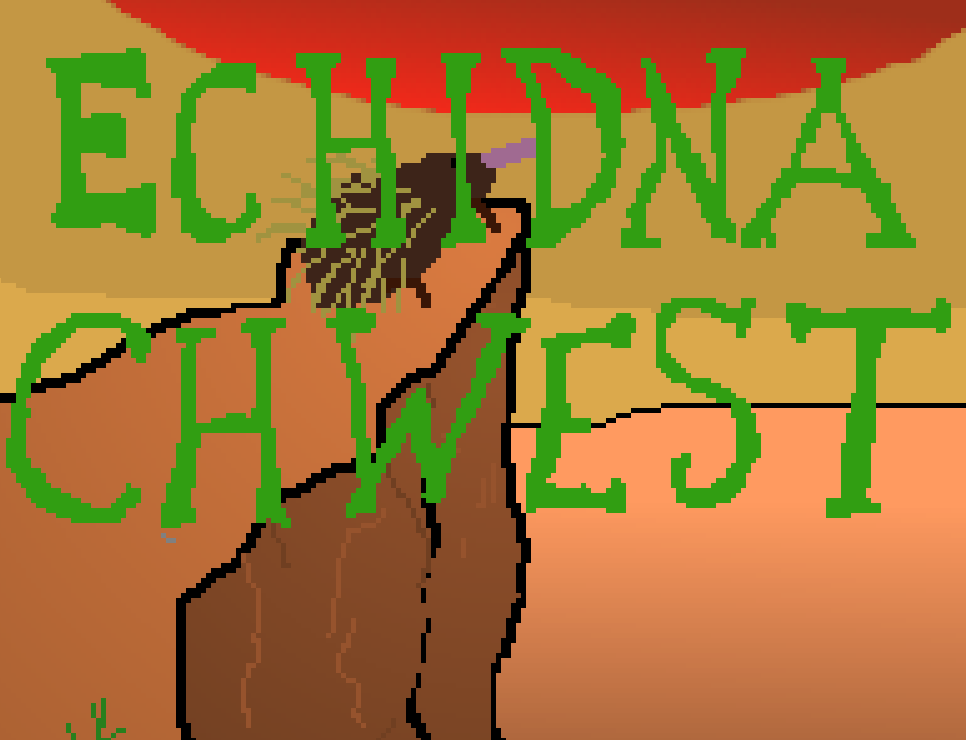 Echidna Chwest
ECHIDNA CHWEST
An Australian Odyssey
----------------------------
A lone Echidna quests through the Australian bush in an epic quest for the Holy Grail!
---------------------------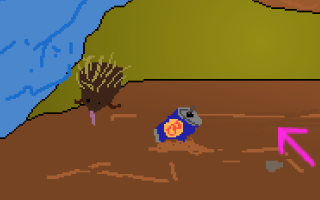 This is a short, silly adventure game I started working on a while ago just for practice. I ended up growing kinda fond of the echidna character so I finished it.
It should be running pretty smoothly now, but if you find any bugs please let me know. :D

Thanks for playing, if indeed you do!

--------------------------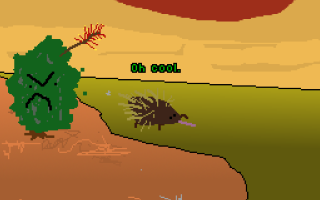 controls:
left click to interact with objects and also pickup inventory objects
right click to look at/inspect objects
--------------------------

Download
Click download now to get access to the following files: